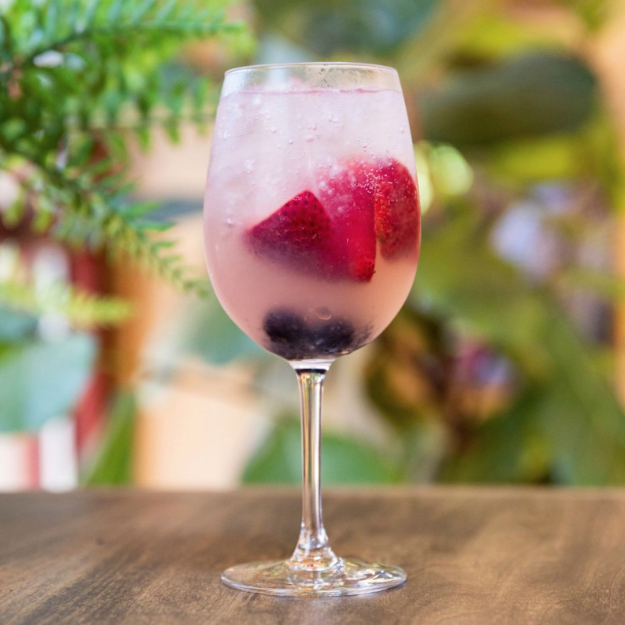 Beat the heat and take advantage of Michigan's blueberry season with this refreshing mixed-berry spritzer, the recipe for which comes from Tabor Hill Winery & Restaurant in Buchanan.
Ingredients
3 ounces Tabor Hill's Blueberry Demi-Sec
0.75 ounce gin
0.5 ounce simple syrup
0.25 ounce lime juice
2 strawberries, cut up
8 blueberries, crushed
Sparkling water or club soda
Directions
1. In a wineglass or wine tumbler, add all ingredients except sparkling water/club soda. Add ice and stir. Top with sparkling water or club soda.
Facebook Comments