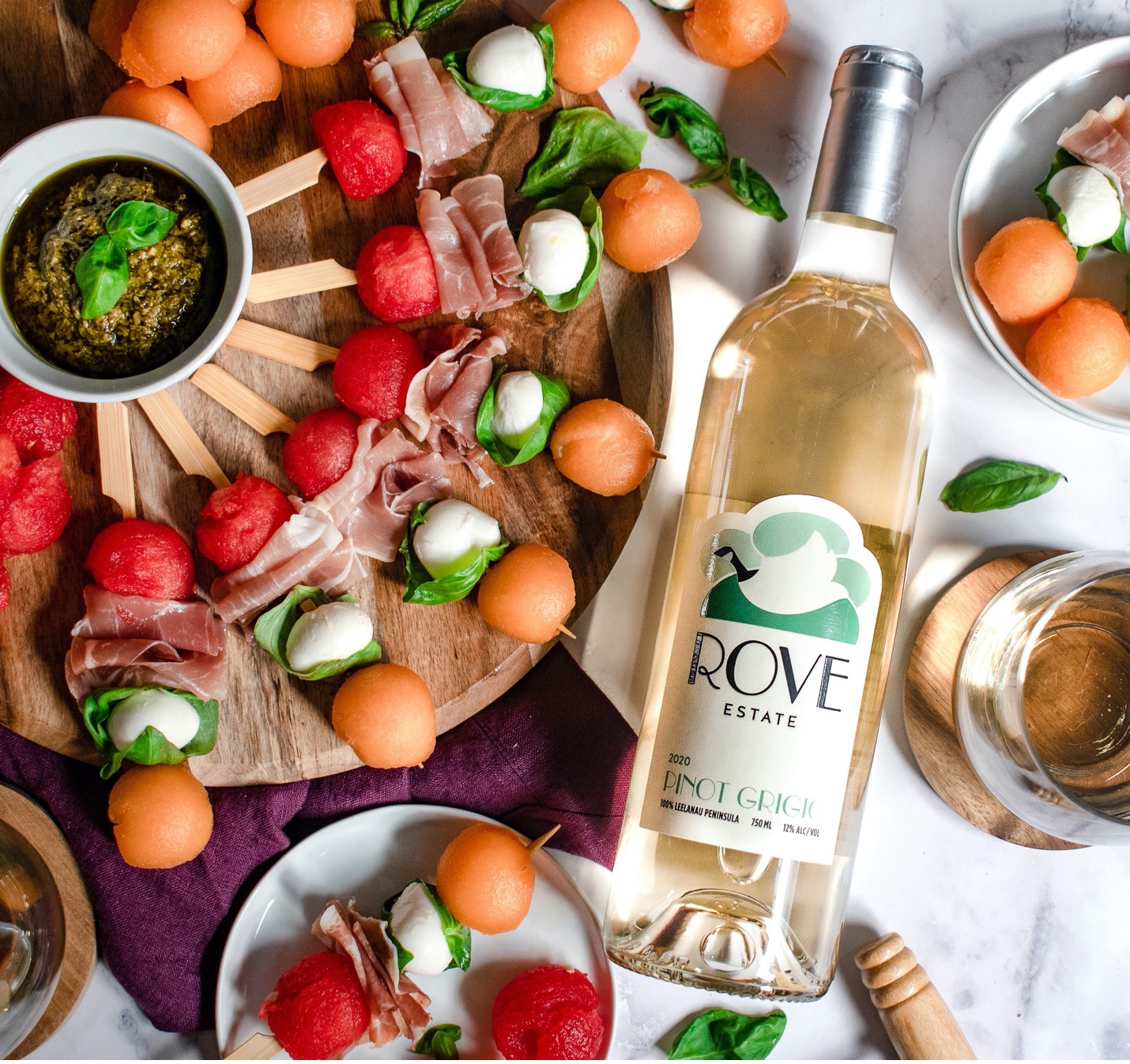 Pair this summery appetizer with a glass of Pinot Grigio.
Ingredients (and 1 tool)
1 cantaloupe melon
1 seedless watermelon
Thinly sliced prosciutto
Fresh basil
Small mozzarella balls
Wooden cocktail skewers
Optional Drizzle/Topping
Balsamic reduction
Your favorite pesto
Directions
Halve the cantaloupe, and then scoop out and discard the seeds. Using a melon baller, scoop out as many balls as you need for the skewers. Cut the watermelon and scoop out the same number of balls. Alternatively, you can cut both melons into 1-inch squares.
Cut each piece of prosciutto in half lengthwise and gather into ruffles.
Wrap 1 basil leaf around each mozzarella ball.
On each skewer, alternate 1 piece of watermelon, 1 piece of ruffled prosciutto, 1 basil-wrapped mozzarella ball, and 1 piece of cantaloupe. Feel free to add them in whichever order you prefer.
Optional for serving: Drizzle with balsamic reduction or top with pesto and enjoy!
This recipe, which comes courtesy of Traverse City winery Rove Estate, was created by Melissa Patterson of Drop Shadow Design in partnership with Rove.
Facebook Comments