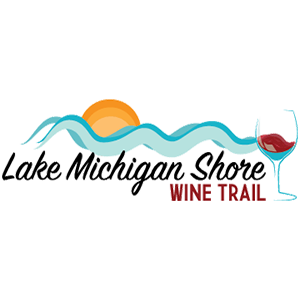 Updates are underway at the Lake Michigan Shore Wine Trail as the organization marks its 20th anniversary this year.
Adam McBride, owner and winemaker at Hickory Creek Winery in Buchanan, took on the role of trail president this past December, and he's overseeing a few noteworthy changes and future-related discussions.
"One of the biggest initiatives right now is just fully revamping our website," he says, noting that updates involve videos, more fleshed-out information about each of the wineries, and interactive maps.
"We want that wine trail website to be a one-stop shop for people to get information about how to visit the area and what the different wineries have to offer," he says.
McBride also hopes to start growing membership beyond the 15 core wineries that currently dot the trail.
"We're really trying to focus on the reputation of the Lake Michigan Shore area and the different grape varietals that we're able to grow here and getting a little bit more on the map regionally and nationally," he says. "There are other wineries and vineyards that are popping up all over the place, a handful that are kind of actively getting underway — they've planted vines and they're working on their winery projects. So, we're hoping to expand the trail in the next few months to couple of years."
In addition, events have been a "hot topic for 2022," McBride says.
"Obviously, COVID threw a wrench in a lot of the events that we've traditionally done, like the Lake Michigan Shore Wine Festival that we've had out there at the Warren Dunes State Park," he says. "That's been a popular event for us, so there's a lot of discussion right now within the membership of resuming those events — like what does that look like?"
Finally, fans of the trail may have noticed that a certain friendly face has been missing from the organization's social media. Kathy Sturm retired as executive director of the Lake Michigan Shore Wine Trail this past spring, leaving trail management to the president, a position held by a representative of one of the member wineries.
For now, the trail is not actively looking for a new executive director and is instead outsourcing certain projects — such as some social media management — to professional consultants.
To learn more about the Lake Michigan Shore Wine Trail, visit miwinetrail.com. The trail is also active on Facebook and Instagram.
Facebook Comments