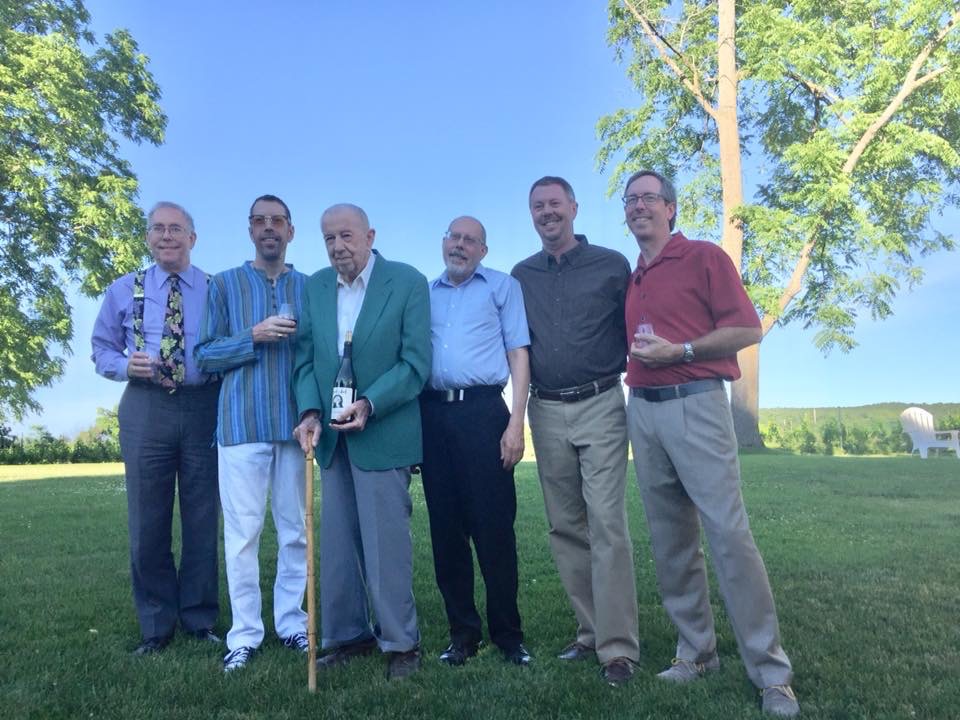 The late Michigan wine industry pioneer Bernie Rink made it clear that he wanted the land his beloved Boskydel Vineyard was built on protected from development before it could be sold.
So when the Leelanau County winery's tasting room closed in 2017 after nearly 50 years in operation, Rink and his five sons began working with the Leelanau Conservancy to preserve his 55 acres with a conservation easement. Such a designation restricts development even as the land could be sold and continue under private ownership.
"Conservation easements on agricultural land are generally flexible for ongoing agricultural uses," says Thomas Nelson, executive director of Leelanau Conservancy. "Some commercial uses, such as winemaking and wine tasting, are typically permitted as well. These restrictions are permanent, meaning they 'run with the land.' All future owners of the property must abide by them."
Rink died in November 2018 at the age of 92. The papers making the easement official were signed electronically due to COVID-19 during Earth Week 2020.
"The timing was just right," says one of his sons, Jim Rink. "Andy (another brother) and I had other jobs, and I retired last year. It was time to pursue other interests.
"None of us were getting any younger."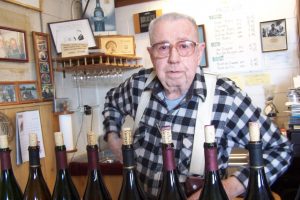 The son of an Ohio grape grower, Bernie Rink spent much of his life as library director at Northwestern Michigan College in Traverse City. In 1964, he planted a one-acre test plot of hybrid grape varieties. After gaining confidence in his grape growing, he planted 15 acres of the first commercial vineyard in northern Michigan in 1970. In 1976, he opened his Boskydel Vineyard tasting room.
The Rink family is still searching for someone to take over the land.
"There are interested parties," Jim Rink says. "Whether COVID-19 has changed the financial landscape remains to be seen."
One thing that hasn't changed is Bernie Rink's legacy.
"Well, it taught us the value of hard work didn't it?" Jim Rink says. "And self-sacrifice for the greater good."
Facebook Comments